OutdoorsHabit.com is a participant in the Amazon Services LLC Associates Program, an affiliate advertising program designed to provide a means for sites to earn advertising fees by advertising and linking to Amazon.com<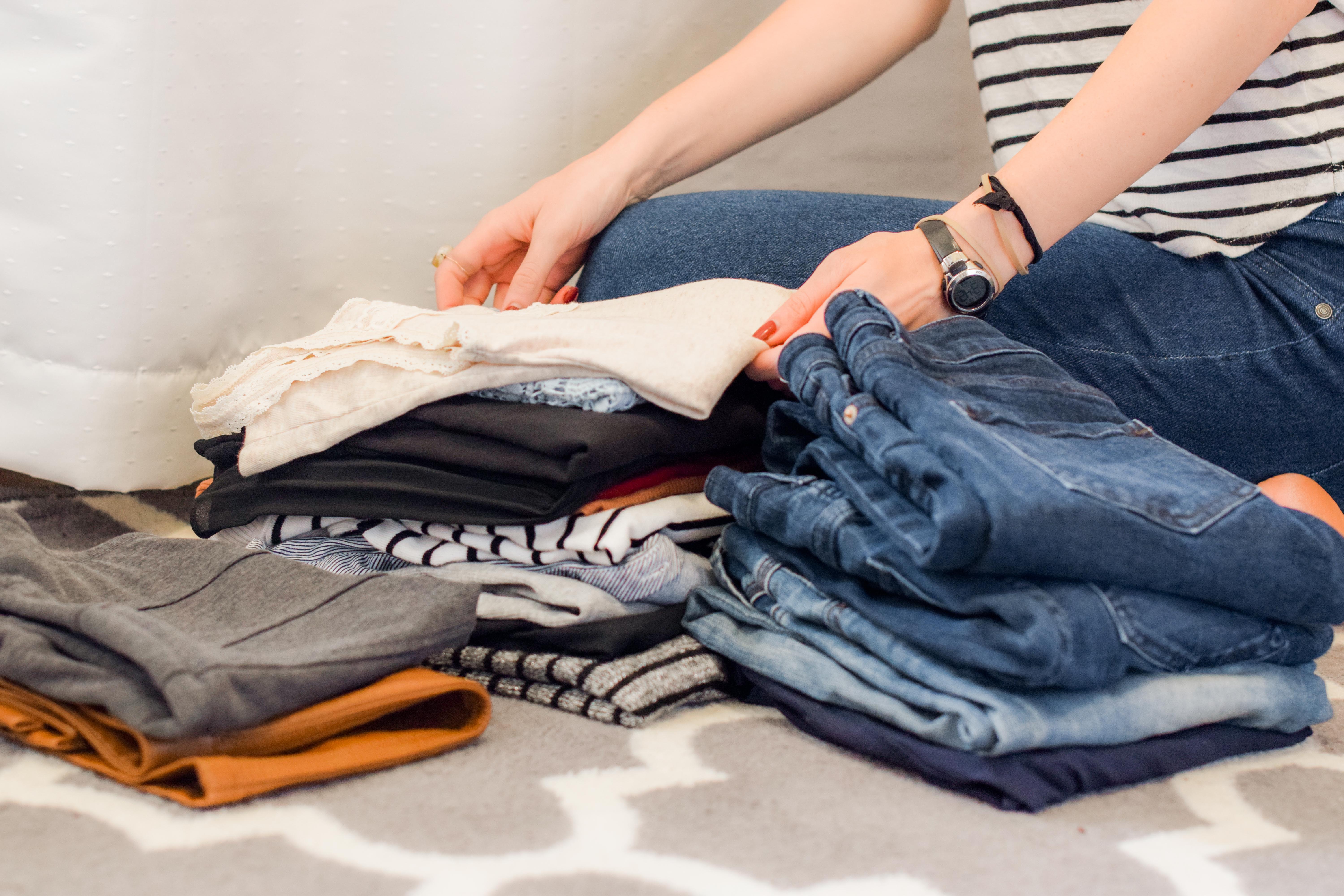 Oh, the dreaded question of what to wear backpacking. It can be so hard to figure out the best option for you, especially if you've never gone backpacking before! But don't worry, because I'm here to help.
In this post, I'll give you a few tips on choosing the right clothes for your trip and share my packing list with you. So whether you're just starting or are looking for an upgrade, read on for some helpful advice.
Clothes wear when it's hot
Hiking in hot weather can be tough, but you can beat the heat with the proper clothing. Loose, lightweight fabrics are vital for keeping cool, as they allow air to circulate and help your body regulate its temperature.
Natural fibers like cotton are particularly good, so look for shirts and shorts made from these materials. You'll also want to wear light-colored clothing, as darker colors tend to absorb more heat.
Additionally, a wide-brimmed hat can help keep the sun off your face, and sunglasses will protect your eyes from the glare. Finally, don't forget to apply sunscreen! You can stay cool and comfortable on even the hottest days by following these tips.
Clothes to wear when it's cold 
Hiking in cold weather can be a great way to get some exercise and enjoy the beauty of nature, but it's essential to dress properly to stay comfortable.
Layering is key when dressing for cold weather hiking. Start with a base layer of synthetic or wool fabric to wick away sweat and help regulate body temperature. Add an insulating layer on tops, such as fleece or down, to keep you warm.
Finally, put on a waterproof outer layer to protect against wind and rain. Remember to wear comfortable boots, provide good traction, and bring along a hat and gloves to keep your extremities warm.
Clothes to wear when it rains
When hiking in the rain, it's essential to wear the proper clothing. First, you'll want a waterproof outer layer to protect you from the wet weather.
Rain jackets or ponchos are a good choice. Ensure that your outer layer is breathable to avoid getting too sweaty. You'll want to wear layers underneath your waterproof layer that will keep you warm.
Synthetic materials like polyester or nylon are a good choice, as they will help to wick away sweat. You may also consider wearing a hat or headband to keep the rain out of your eyes.
Finally, remember to pack extra socks and shoes if your shoes get wet. By following these tips, you'll be sure to stay comfortable and dry on your next hike.
How should people dress for backpacking?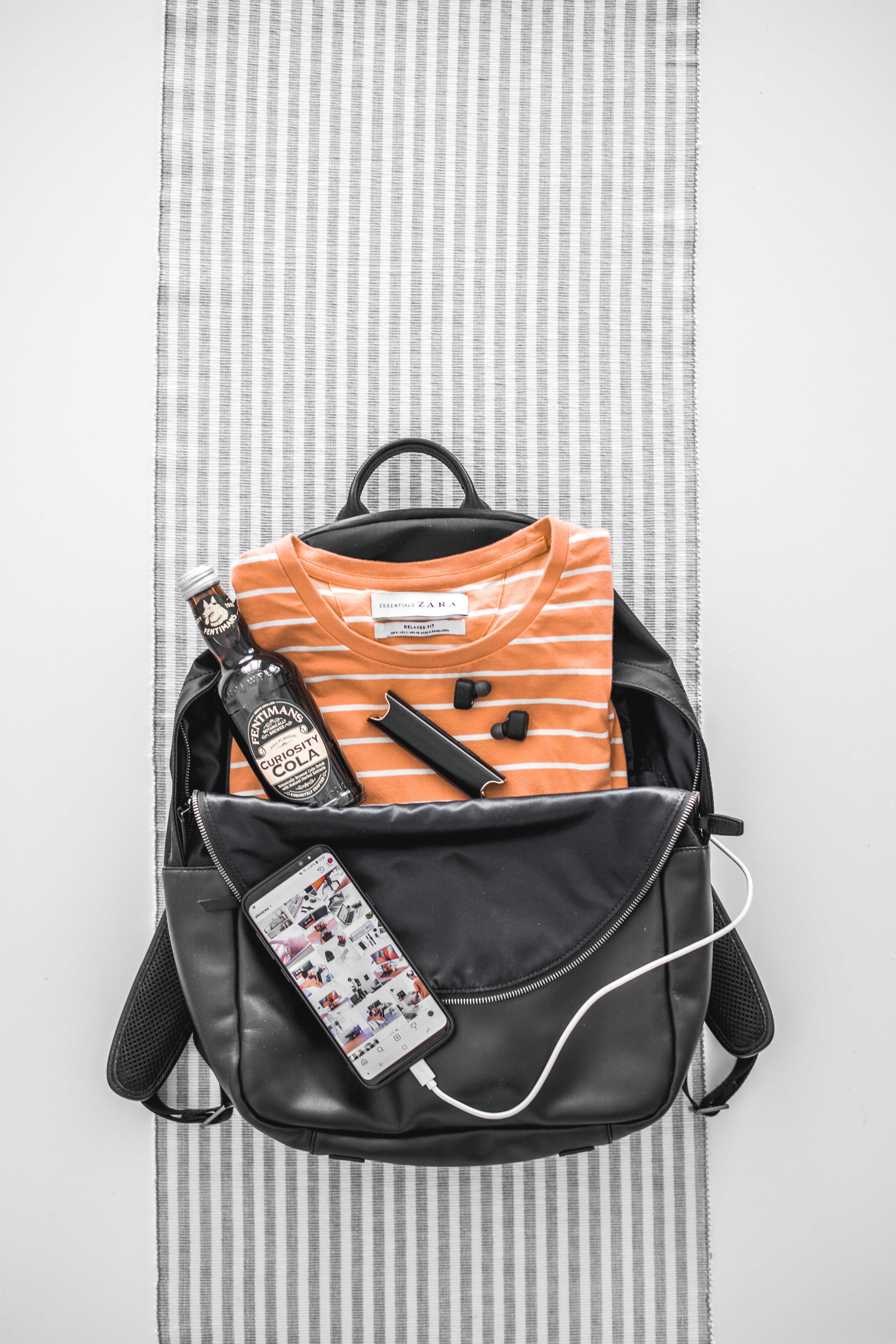 Clothes are an essential but often overlooked consideration when planning a backpacking trip.
It is important to strike the right balance between warmth, comfort, and weight when packing your bag. The key is to layer your clothing to adjust to changes in temperature easily.
For example, start with a base layer of wool or synthetic fabric that will wick away sweat. Add a mid-layer of fleece or down for insulation, and top it off with a waterproof shell to protect against wind and rain.
Avoid cotton when choosing fabrics, as it takes longer to dry and can leave you feeling cold and damp. As for footwear, hiking boots are a must – but make sure to break them in before hitting the trail.
Nothing ruins a trip faster than blisters! With a bit of planning, you can ensure that your clothing will keep you comfortable all day long – no matter what the weather throws at you.
Backpacking checklist for what you should wear:
Here is a backpacking clothing checklist:
Hiking shoes

Wool socks

Jeans or hiking pants

T-shirt or button-up shirt

Fleece or sweater

Jacket

Hat

Gloves

Scarves

Rain jacket

Rain pants

Merino wool socks

Long sleeve shirt

Sleeping bag
Should you wear shorts or pants backpacking?
It's an age-old question: should you wear shorts or pants when backpacking? Both have their pros and cons.
Shorts are cooler and provide better ventilation, which can be important in hot weather. They also offer more mobility, making scrambling over rocks or fallen trees easier. On the other hand, pants offer more protection from the elements.
They keep your legs warm in cold weather and provide sun protection in hot weather. They also help to protect your legs from scratches and scrapes.
Ultimately, whether to wear shorts or pants backpacking comes down to personal preference. Whichever you choose, make sure that you pack according to the weather conditions you will likely encounter on your trip.
  Things not to wear while backpacking
When packing for backpacking trips, it is essential to choose your clothing carefully. You will need to pack light, but you also need to make sure that you have the right clothing for the environment and the activities you'll be doing.
For example, avoid cotton clothes, which can take forever to dry if they get wet. Instead, opt for quick-drying synthetics or wool.
You'll also want to avoid anything too loose or baggy, which can catch on branches or undergrowth. Wear hiking clothes made of synthetic fabrics with trail running shoes to get the maximum out of them.
And finally, make sure to pack plenty of layers so that you can adjust to changes in temperature. By following these simple tips, you can ensure that you'll have the proper clothing for a successful backpacking trip.
Can you hike in jeans?
Whether or not you can hike in jeans depends on a few factors. First, it depends on the type of jeans you are wearing.
If you are wearing skinny jeans or jeggings, it is probably not a good idea to try and hike in them.
Skinny jeans are tight-fitting and do not allow for much movement, making hiking difficult. Jeggings are even tighter, and they also tend to be made from thinner material that is more likely to tear.
However, if you are wearing more traditional straight-leg or bootcut jeans, you should be fine. These jeans provide more room to move and are usually made from sturdier fabric. Jeans are better to use in cooler weather for trail runners.
Why are extra clothes important in hiking?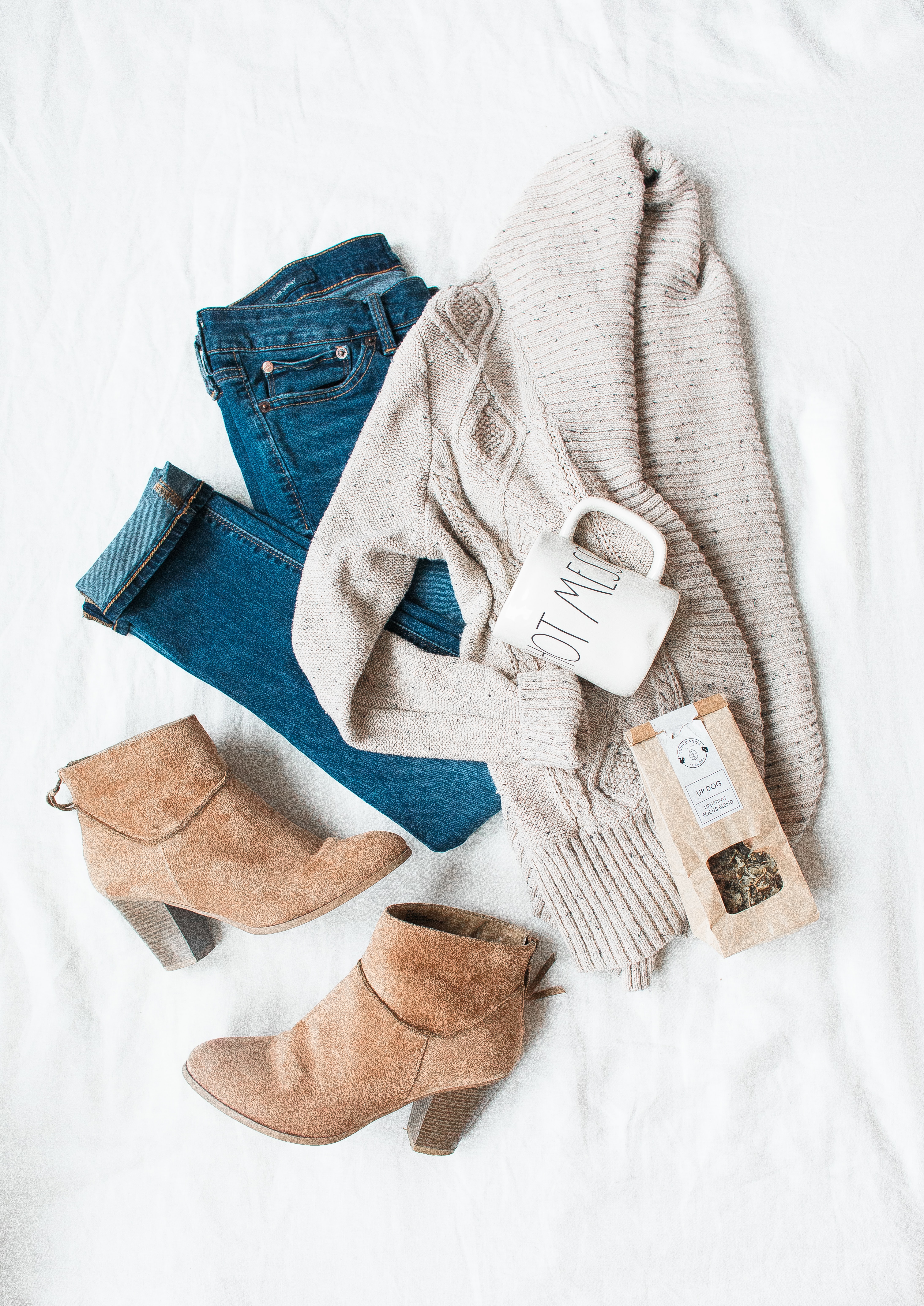 Hiking is a great way to get some exercise and enjoy the beauty of nature, but it's important to be prepared before you set out on the trail.
One of the essential items for any hiker is a change of clothes. Even if you're planning a short hike, it's always a good idea to pack an extra shirt, pants, and socks if you get wet or dirty.
If you're hiking in cold weather, you'll also want to bring a jacket or coat. And if you're hiking in a remote area, it's essential to have enough clothing to keep you warm and dry if you get stranded overnight.
You can avoid discomfort and even danger on your next hike by being prepared with extra clothes.
Conclusion
While there are many things to consider when choosing what to wear while backpacking, the most important factor is comfort. Make sure you have clothes that will keep you warm and dry while hiking and a good pair of shoes. And don't forget to bring along some sunscreen and insect repellent – you'll be glad you did!
Also read the guide: Osprey Xenith 75 Daypack Review