OutdoorsHabit.com is a participant in the Amazon Services LLC Associates Program, an affiliate advertising program designed to provide a means for sites to earn advertising fees by advertising and linking to Amazon.com<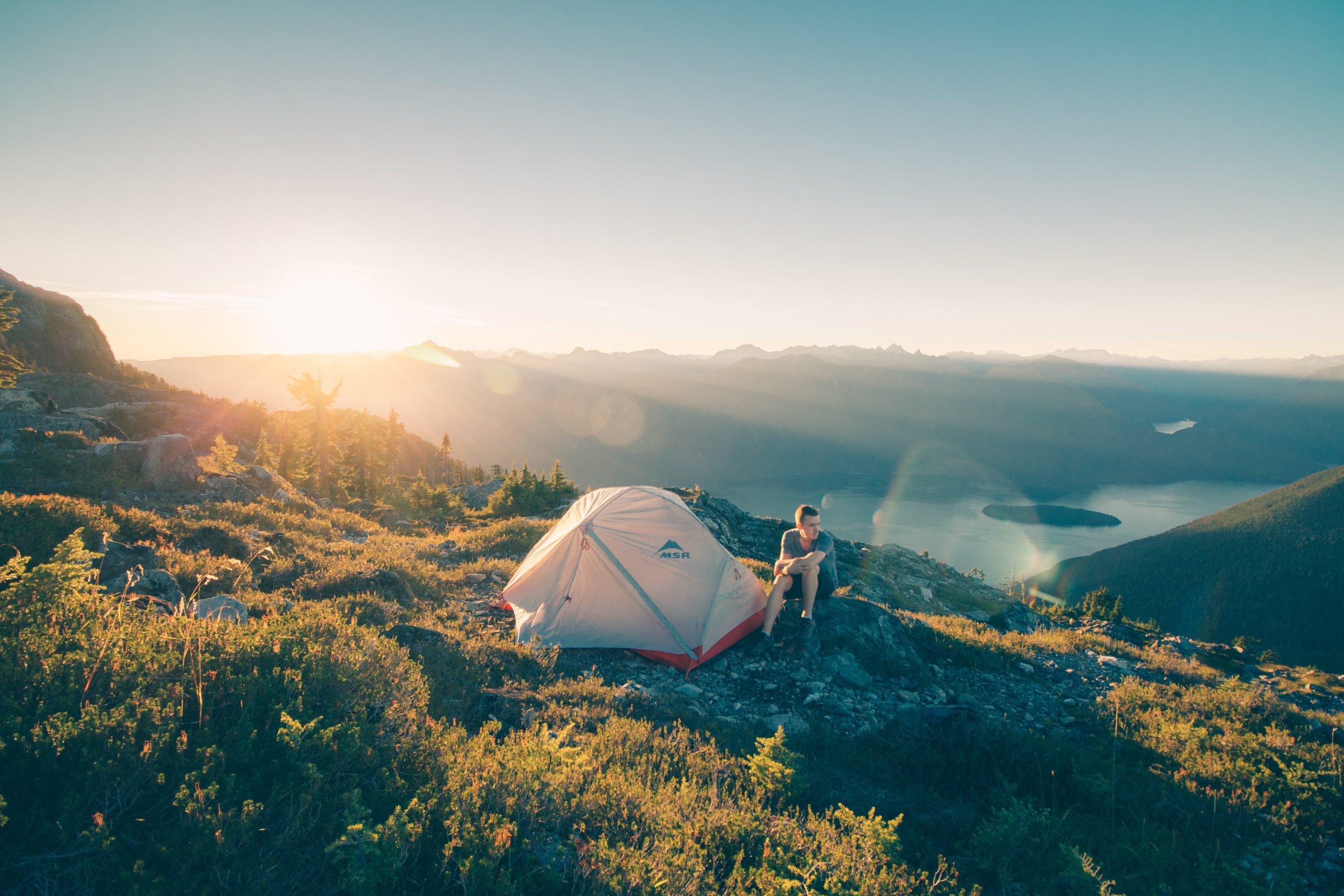 You don't have to give up on comfort to go camping and enjoy the wilderness.
Remember those days when you kept tossing and turning all night in camp because you miss your comfy bed or because your back and shoulders were aching badly? You don't have to experience this anymore.
SoundAsleep Camping Series air mattress was also so easy to set up and to deflate and store. This thirteen-pound mattress is suitable for car camping, but when it comes to hiking and backpacking, most users recommend a product that is a little bit lighter. You don't want to go back home with a sore back.
In this SoundAsleep Camping review, you'll find information to help you pick a product that works best for your camping needs.
Overview and Features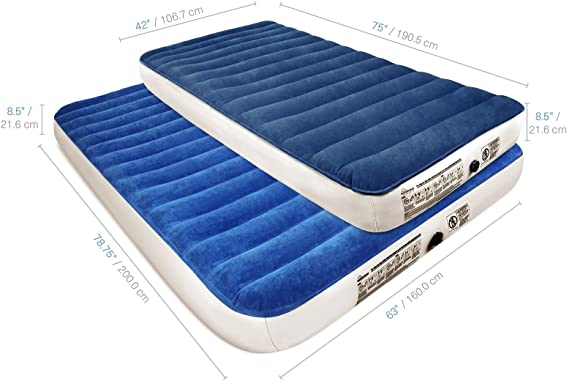 SoundAsleep has a variety of air mattresses designed to improve your sleeping and comfort. Compared to their SoundAsleep Dream Series, this mattress is better designed to use in tents in terms of thickness and size.
The mattress comes in two sizes, queen and twin sizes, and is made of eco-friendly PVC. SoundAsleep Camping air mattress provides support to your back and shoulders, as the surface is flat and level.
The mattress won't slide or move around thanks to the extra coated Sure-Grip bottom. Moreover, you'll be able to move it around the tent easily with its 9-inch thickness.
Inflating and Deflating
One of the best features of SoundAsleep Camping air mattress is that it's super easy to set up and put away. It comes with a small, external pump. The pump motor works using a heavy-duty rechargeable battery.
You can recharge it either at the comfort of your home with a wall charger if you're a person who likes to make plans ahead of time. It's also equipped with a car charger for all those spontaneous adventurers out there.
The pump is patented and it is equipped with a 24-hour charge capacity.
You're not going to waste your life waiting for the mattress to fully inflate as it usually reaches its full inflation capacity in less than 3 minutes. However, you may not like the whirring sound of the pump.
Some campers reported needing to top it off a bit after inflation due to mild stretching, but that wasn't an extremely difficult task. However, you'll have to hear the noise of the pump one more time.
On the last day of camp, you'll definitely be tired and can't wait to go home. Deflating the mattress won't keep you long. All you need to do to deflate it is to push in a tab on the one-way valve, hook up the pump on the clearly labeled side and ta-da. Now roll up the mattress and toss it in the car.
As an extra perk, a carry bag is included to make your life easier. The mattress doesn't lose air. Some users reported sleeping on it for three days without leakage of air.
Size
The mattress comes in two convenient sizes, queen and twin sizes. The dimensions of the queen-sized inflated mattress are 78″ x 60″ x 9″ and twin-size dimensions are 75″ x 42″ x 9″. Up to two adults with a combined weight of 500 lbs. can fit there, so go ahead and take a friend along.
Some users found it hard to get on and out of the SoundAsleep Camping Series air mattress as it's not particularly high (9 inches), so to avoid this, you have to air it up firmly.
Comfort
While the coated bottom keeps the mattress in place, the flocked, waterproof top is super thick for extra support and comfort. The mattress surface is equally firm and the air coils will support your back and shoulders.
Some users commented on the horizontal baffles which didn't give the greatest feel for the back and some bounciness was reported, too.
Durability
Although it's sort of a thin product, that doesn't affect its durability and longevity. The mattress has a multi-layered design and thick, puncture-resistant material.
These two features work together to make it a durable product that should last for many seasons to come. Such heavy-duty material is perfect for the harsh nature of the outdoors.
If you have any questions or concerns, the customer service team will go the extra mile to help you out. The product also comes with a one-year limited warranty.
What Is SoundAsleep Camping Air Mattress Good for?
SoundAsleep Camping air mattress is probably better for warm-weather campers as some users reported that the surface gets cold in cold weather due to the lack of insulation and because of the circulation of air in the mattress which makes it impossible to keep all the air inside warm.
SoundAsleep Camping air mattress is relatively heavy, so it is perfect for car camping. It can also be used at home when your family is coming for a visit on holidays and you need an extra bed.
Hiking and backpacking are another case. Imagine hauling a 13-pound mattress while hiking and climbing steep hills and terrain, besides other gear items. Lighter bedding will come in handy for such trips.
Pros
The mattress holds the air considerably well
Inflation and deflation are easy
Great customer service
Easy to move around the tent and the campground
Non-slip bottom coating
Comfortable surface and excellent support
Durable material
It comes with a carry bag for storage
You can use other pumps in case you don't have the product's pump on hand
Cons
The surface gets cold in cold weather and at night
It's a bit hard to get on and out of the SoundAsleep Camping Series air mattress
The flocked top collects dirt, so you'll need to clean it frequently
A pillow would've been a great complement to the product
There's no indicator on the battery to show the charge status
Some users reported hearing a squeaky noise
A loud whirring noise comes from the pump as you inflate the mattress
PVC isn't the best material for the environment
The air pump is a little smaller than you'd like, so it can be easily misplaced
The relatively heavy weight doesn't make it perfect for backpacking
SoundAsleep Camping Air Mattress Conclusion and Rating
Outdoors Habit.com Product Rating: (4.5/5)
For durability, comfort, and ease of use, it's an awesome choice.
It can be used either indoors or outdoors. It works well in small spaces. The mattress withstands the hard objects on the campground and your back and shoulders will thank you for the comfortable design.
For some, it was a little too heavy to carry around while hiking or backpacking, but if you're car camping, well, it's the most convenient choice.
We gave this mattress a rating of 4.5 out of five stars, which makes it the best camping air mattresses in the market.
Check Price