OutdoorsHabit.com is a participant in the Amazon Services LLC Associates Program, an affiliate advertising program designed to provide a means for sites to earn advertising fees by advertising and linking to Amazon.com<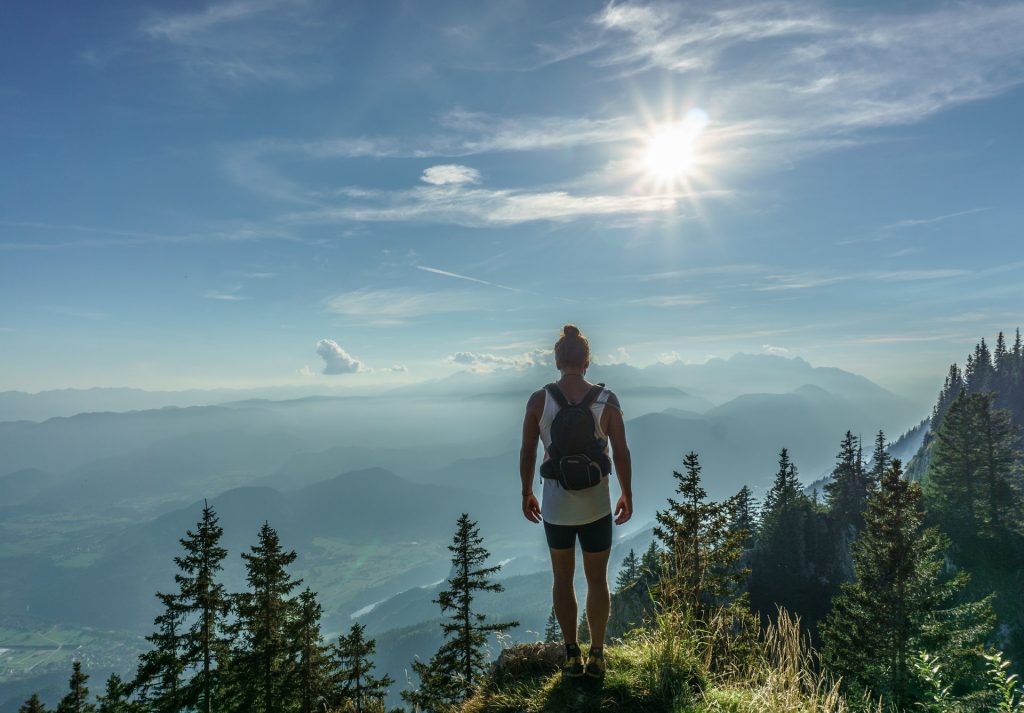 Get set for an in-depth look at one of the leading daypacks on the market.
When most climbing and hiking enthusiasts think of Sierra Designs, they usually think of outwear, sleeping bags, or tents. Daypacks are a newer area for this manufacturer, but with their first try, they've produced a winner with their Discovery thirty.
This thirty-liter pack offers the perfect capacity for day hikes or camping, but when it comes to winter trips, most pros recommend something a little bigger, around forty liters.
But for shorter trips, this bag will be perfect.
Overview and Features
This pack is loaded with stretchy pockets and compartments designed to store all your gear, neatly, while keeping it easily accessible. Which is exactly what you want when you're hiking and climbing steep hills and terrain in the middle of nowhere. This is one pack that leaves you feeling like you're prepared for anything.
This is a top loading pack that's hydration ready and equipped with stretchy side pockets, haul handle, rain cover, security pocket with an included key clip, and loops for trekking poles, stabilizer straps, hip belt, and sternum strap.
Comfort
The shoulder straps are highly adjustable, allowing the wearer to choose from two attachment positions. The straps are equipped with die-cut foam padding for extra comfort and mesh panels for improved breathability.
While the pack isn't waterproof, it does come with a free rain cover, so you can protect all of your clothing, food, and gear, in the event of a downpour.
One of the first things you'll notice on this pack is the suspension. It's incredibly light but very sophisticated. With this type of suspension, you'll be able to haul more gear than ever before, but you won't have to worry about placing too much strain on your shoulders and upper back. The suspension consists of a separate top for the shoulder area and an aluminum stay. The bottom portion located at waist level features foam sections for added comfort.
Most hikers worry about a pack's breathability, especially during the warmer months. Fortunately, this pack is designed with breathability in mind. Air is able to easily pass through the area between the lower and upper sections of the pack, working to keep your back cool and dry. The lower and upper sections are also able to move independently of each other. The shoulder straps are thickly padded, while the hip belt also enjoys added protection for improved comfort.
Design and Storage
The fabric on the main portion of the pack is lightweight, which makes us wonder how well this pack will hold up over time. However, there haven't been any complaints for avid hikers or campers.
As we mentioned, the material isn't waterproof, although it's water resistant, which means it can keep your gear dry in light showers, but once it really begins to pour you'll want to attach the rain cover.
The pack features a basic, top loader design. The top of the pack closes with a durable zipper. On the top of the pack, you'll find a smaller pocket equipped with a clip that you can use to attach keys or other gear.
On the inside of the main compartment is a hydration sleeve and a small exit port located on the upper portion of the pack.
On the back of the pack, the large stretchy external pocket allows you to keep a ton of gear close at hand.
On each side of the hip belt you'll find small zippered pockets that are perfect for storing your phone or other small accessories.
There are also attachment points on the back of the pack for ice tools or trekking poles.
What is the Pack Good For?
Considering the top of the line suspension, breathable back panel, the wide range of pockets and attachments points, this pack works well for outdoor use. However, it can also be used as a carry-on or as a bag you can wear when you cycle to work. We were a little disappointed that it doesn't come with a laptop sleeve or strap and buckle system.
Basically, this pack is very versatile, but you'll get the most out of it on your next outdoor adventure.
Pros
The pack features a streamlined design.
The thick shoulder straps are very adjustable.
Choose from two attachment points for the shoulder straps for a custom fit.
The hip belt helps to place most of the pack's weight on your hips, not your back.
Equipped with a hydration sleeve.
The pack is the perfect combination of outdoor tech and minimalism.
Loaded with a variety of pockets.
The suspension does a great job of handling a lot of the pack's weight.
Lightweight and exactly what you need for shorter trips in the backcountry.
The bladder pocket is very deep.
The pack offers a good variety of external attachment and carrying options.
The back panel is very breathable.
Cons
Sizing can be an issue for hikers over six feet tall.
When loaded to capacity, the upper back supports can dig into your back.
For a pack with all the bells and whistles you could want, the price is pretty steep.
The placement of the exit port for the hydration system can cause the tubing to rub against the back of your neck.
If you're looking for a more budget-friendly option, check out the Petzl Bug Climbing Daypack.
Sierra Designs Discovery Conclusion and Rating
Outdoors Habit.com Product Rating: (5/5)
The Discovery by Sierra Designs can easily handle heavier loads without placing all of the pack's weight on your back, thanks to the top-notch suspension design. For some, thirty liters isn't enough for a longer outdoor adventure, but it's still large enough to store two to three days' worth of supplies and gear. Overall, this pack is very versatile and adjustable. Combined with the innovative suspension system and the streamlined design, the Discovery is perfect for hiking, climbing, touring, travel, commuting, and much more. We gave this daypack a rating of five out of five stars, which makes it the best daypack for travel on our site.
Check Price
Summary
Reviewer
Review Date
Reviewed Item
Author Rating