OutdoorsHabit.com is a participant in the Amazon Services LLC Associates Program, an affiliate advertising program designed to provide a means for sites to earn advertising fees by advertising and linking to Amazon.com<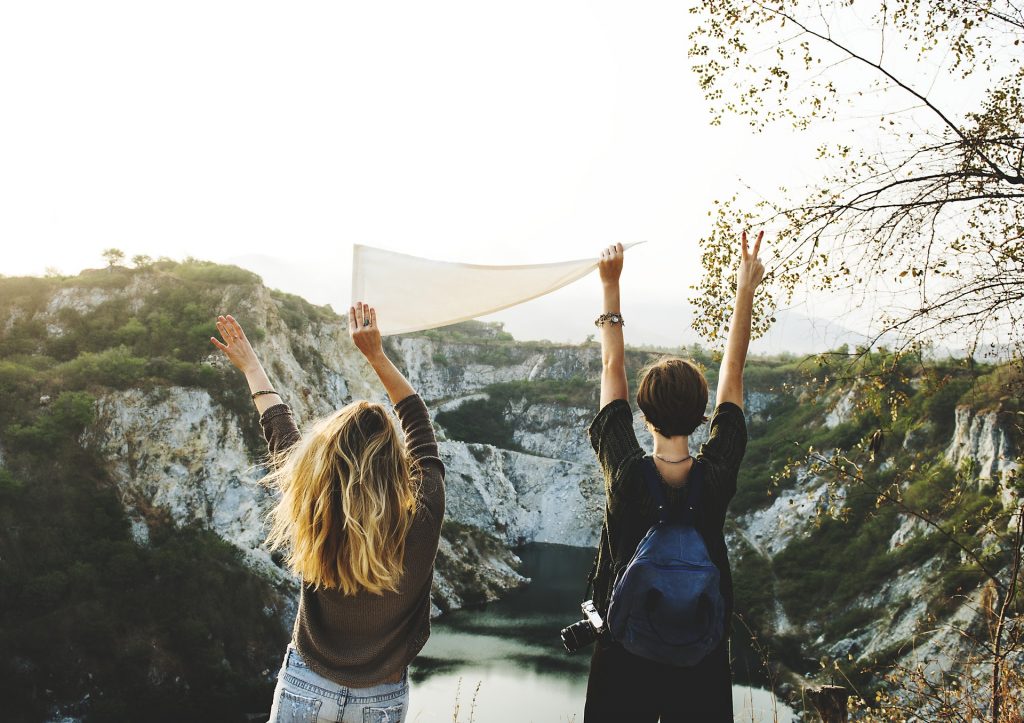 If you're searching for a daypack to use on the trail for an all-day hiking excursion, rock climbing, or a long camping trip, finding the right bag can take some research. There are literally hundreds of models to choose from, each of which will have a different storage capacity, suspension design, and storage compartment setup.
Are you looking for a pocket loaded pack, or would a streamlined design be a better fit?
As you can see, there are many features and characteristics to look for when you're trying to find the best daypack for travel.
We've done some research and have reviewed dozens of the leading models. During our search we focused on bags that offered durability, an adjustable strap system, decent capacity, and of course adequate storage. And what we ended up with were the five best travel daypacks on the market.
Many of the models we chose stood out to us because they're so versatile and tough. Each of these packs also have a reputation for comfort and adjustability.
How We Chose
Here are the main features we checked out during our search for the best travel backpack:
Frame sheet or internal frame: A pack should have either a frame sheet or internal frame. The frame is what helps to shift the weight of the pack from the shoulders to the hips. When you're on a longer trip, you need a pack that allows you to place the weight on your hips in order to improve balance and to prevent sore shoulders and fatigue.
Hydration needs: Your pack should also be compatible with hydration systems and accept either a two or three-liter bladder.
Sizing: The capacity of the pack you buy should depend on your particular needs. Of course, the smaller the capacity, the fewer items you'll be able to take along.
Weight: We chose the lightest packs we could find because the less the pack weighs, the better.
Top brands: Brands such as Sierra Designs, Osprey, and Petzl, are names you can trust because they're leaders in the industry. Each manufacturer has a reputation for producing top-notch daypacks that are built tough and designed to last.
Finding the Right Bag for Your Next Outdoor Adventure
Whether you need a general daypack, which is designed for general travel or bike commuting, or a serious climbing pack which is more geared toward outdoor adventures, we've got the pack you're looking for.
We chose the most versatile packs on the market. These packs can be used for travel and hiking, commuting, or even running errands. In a good daypack, versatility really matters.
However, if you plan on using your daypack just for climbing or hiking, we have also found models that excel in these areas and come equipped with all the pockets, clips, and attachment loops you could ever need on the trail.
Now, let's begin with our top-rated product by Sierra Designs for their best-selling model the Discovery. This is a pack that has it all, including plenty of storage, a lightweight design, and ultimate comfort.
Comparison Chart
Product
Style
Capacity
Loading Style
Cost
Petzl Bug Daypack



Check Price

Climbing
18 liters
Panel loader
$$
Patagonia Black Hole Daypack 25liters



Check Price

Hiking/Travel
25 liters
top-loading
$$$
Osprey Packs Daylite Plus Daypack



Check Price



Hiking/Travel
20 liters
top loading
$$
Osprey Xenith 75 Daypack



Check Price

Hiking/Travel
75liters
top loading
$$$
Sierra Designs Discovery 30 Daypack



Check Price

hiking/camping
30 liters
top loading
$$$$
Top-Rated Daypack-Sierra Designs Discovery 30 Daypack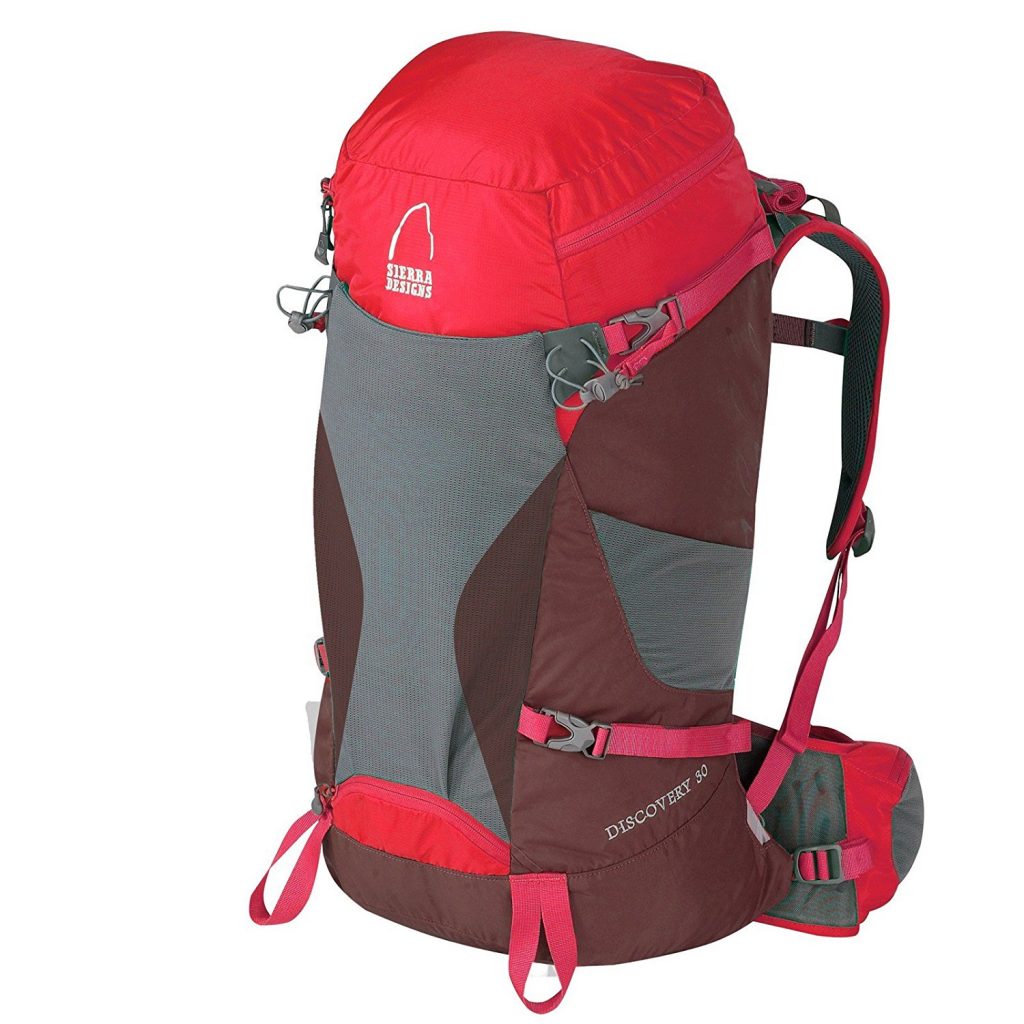 Our Rating: (5/5)
This top-selling daypack by Sierra Designs features a thirty-liter capacity, top of the line suspension, comfortable, highly adjustable shoulder straps and hip belt, and plenty of storage compartments so you can keep your gear accessible and well organized whether you're on a plane, on the road, or climbing up the mountain. Built tough, versatile, and a bag you just can't live without, we gave this daypack high marks for a number of reasons.
1st Place Best Daypack Under $100- Petzl Bug Climbing Daypack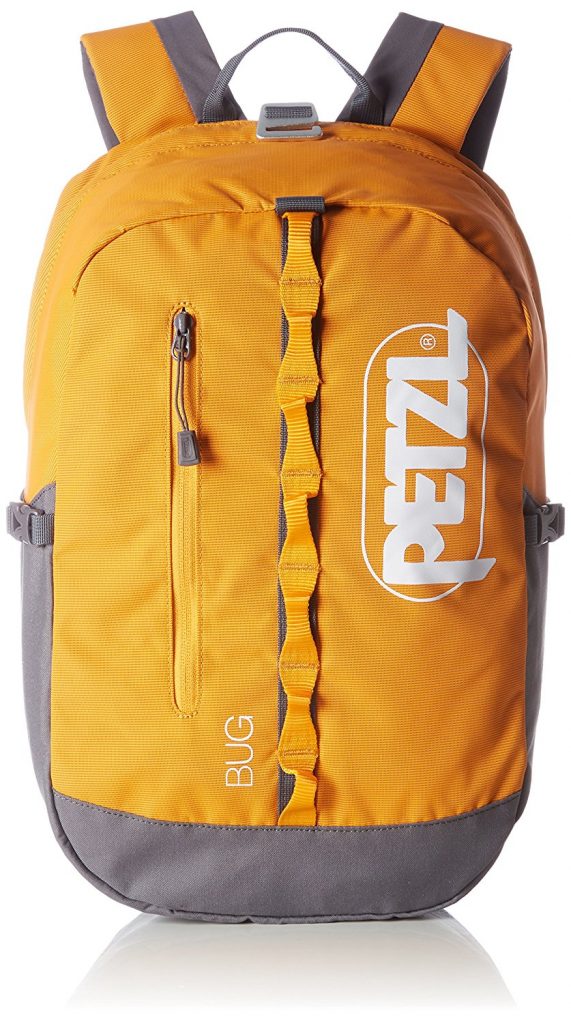 Our Rating: (4/5)
The Bug daypack by Petzl tops the charts in terms of durability and comfort. While this daypack isn't loaded with features, its streamlined, lightweight design makes it a great companion on the trail. With an eighteen-liter capacity, this pack is perfect for short trips, day hikes, or it can be used as your go-to bag if you enjoy cycling to and from work.
Runner-Up for Best Daypack Under $100- Osprey Packs Daylite Plus Daypack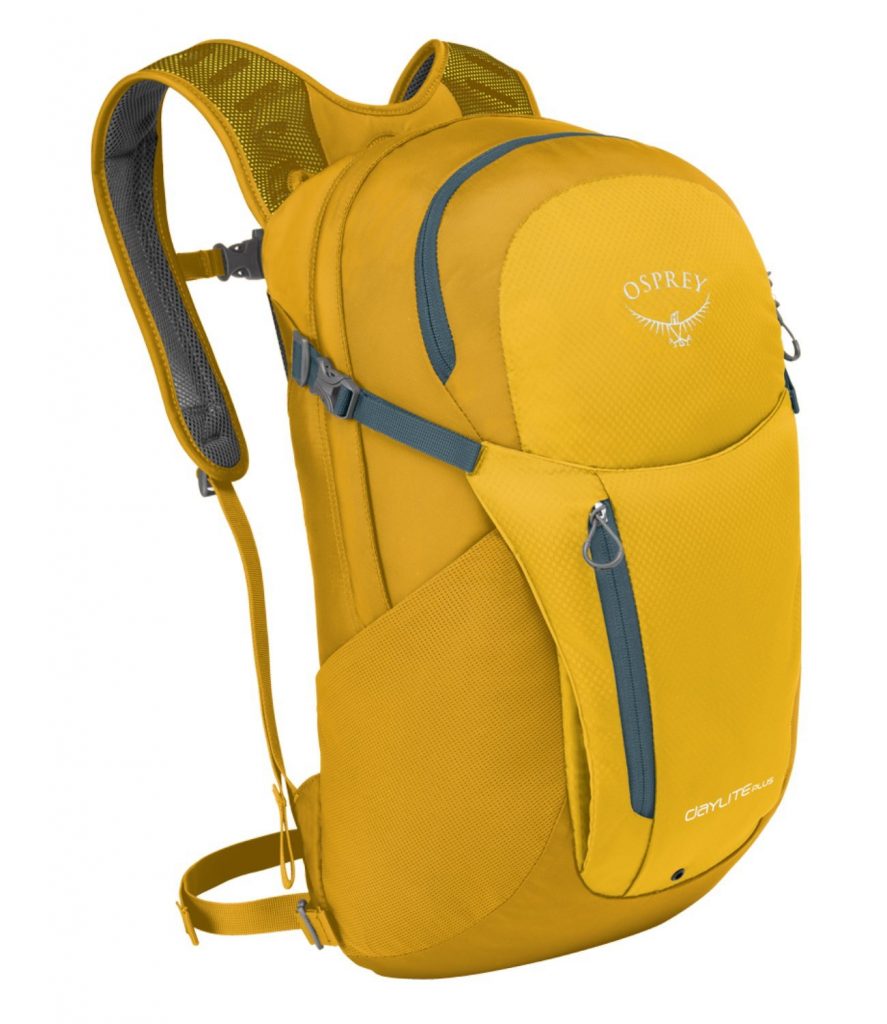 Our Rating: (4.5/5)
The Daylite by Osprey is the perfect type of daypack for travel or hiking. Very versatile, it features several storage compartments, highly adjustable shoulder straps, and a streamlined design that helps to improve the wearer's range of motion. This pack is not only reasonably priced, it's solidly built and a pack you can really rely on when you're hiking in the backcountry.
Best Daypack Under $200- Patagonia Black Hole Daypack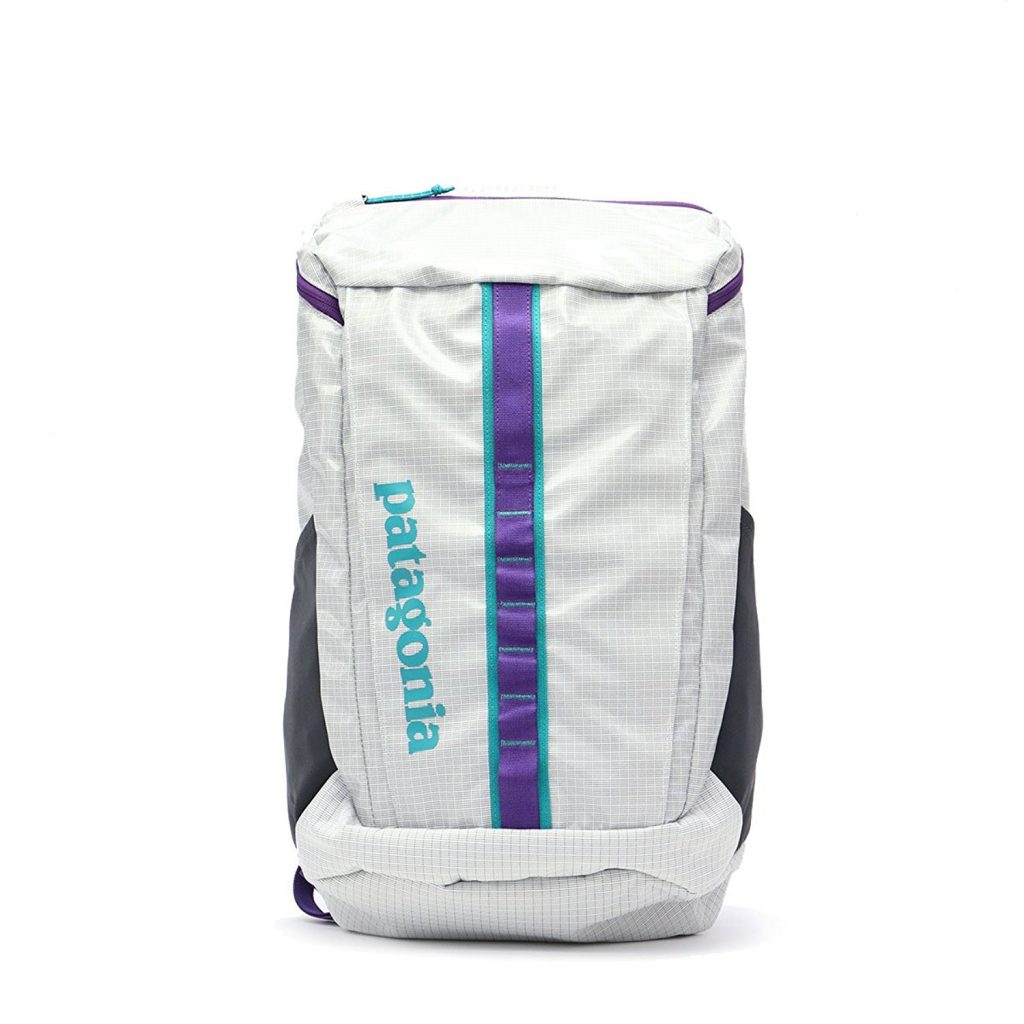 Our Rating: (4.5/5)
The Black Hole is loaded with plenty of storage options and features the type of versatile design that makes it the perfect choice for a bag you can use for travel, commuting, camping, hiking, and climbing. This pack has got it all. Reasonably priced and equipped with sturdy, thick shoulder straps and a heat moldable hip belt, wearers will enjoy a custom fit and a pack that's built to last.
Best Daypack Under $300- Osprey Xenith 75 Daypack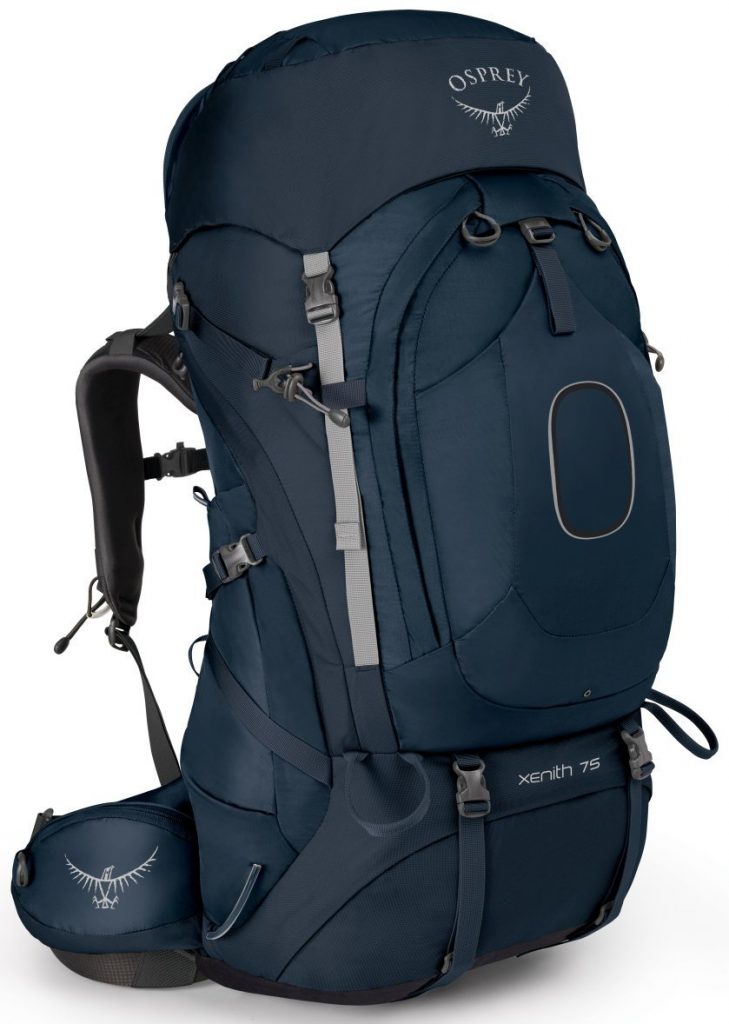 Our Rating: (4.5/5)
The Xenith is an impressively large daypack that features top-notch suspension, so you can carry a heavier load for longer trips, easily, without straining your back. Due to its size, it's the perfect pack for longer trips in the backcountry or intense climbs. The bag's ergonomic design promotes improved wearer comfort, and the multi-storage compartment design will keep you organized on the trail.
Daypack Buying Guide
No matter what type of outdoor activities you enjoy, or the type of trip you plan on taking, the best daypack for travel is a must. However, there are a number of styles and sizes to choose from, which can make finding the right one for your trip seem almost impossible.
Before you shop for a travel pack you'll want to determine the main purpose of the pack and what type of activities you need it for.
Whether it's a pocket loaded carry-on, a pack you can take on a short or long hike, one you need for a challenging climb, or if you're planning on hitting the trails for a run, there's the perfect daypack out there for you.
Daypack for Hiking
Most hikers prefer using a daypack that's highly breathable and lightweight, especially for longer trips on the trails.
With a daypack that's specifically designed for hiking, you want one that can hold everything you need for a day hike, such as food, water, a first aid kit, and an extra layer or two of clothing. It should also be very supportive and comfortable to wear.
Most daypacks designed for hiking feature a capacity range of fifteen to thirty liters and come equipped with some important features. Look for a pocket loaded model that has compartments designed to securely hold smaller items such as a compass, map, smartphone, and GPS. It should also have some carry options for ice axes or trekking poles and a hydration compartment. Some side pockets can also be a great place to store sunscreen and your water bottles. If you're determined to find a pack that's incredibly comfortable to wear, make sure you pay attention to ventilation and padding.
Daypacks for Climbing
The type of pack you need for climbing will often depend on your style of climbing. If you enjoy more of a challenging climb, one that features multi-pitch routes, then look for a smaller travel pack that's around twelve to twenty liters. But if you need to pack for an entire climbing trip, then you'll need a pack that's slightly larger, so you can use it to cart all of our gear around.
Regardless of capacity, you'll need a pack that features a narrower profile. This will allow for improved range of motion for your shoulders and arms. Make sure you also pay extra attention to comfort and fit, in addition to an improved structure designed to handle a heavy load. A climbing pack can also offer features such as clip attachments, so you can attach more gear to the outside of the pack.
Of course, plenty of storage compartments and attachment loops are also must-haves for this style of daypack.
Daypacks for Skiing
A travel pack designed specifically with the skier in mind will usually be on the bigger side with a capacity of twenty to forty liters. For this style of daypack, a narrow profile and simple design are a plus. The addition of a hip belt and sternum strap are also essential. Many of these types of travel packs will have specific compartments designed to hold shovels, crampons, and an ice ax.  Of course, if you're looking for a travel pack specifically designed for skiing, then make sure the pack also features a place to attach your skis.
Daypack for Running the Trails
Usually, this type of pack is very small and is usually less than twenty-five liters. Basically, this type of pack is designed for essentials only.
Travel and Commuting Packs
Most of the daypacks we reviewed can fit into this category, however, some bags work better than others for travel or around the town use. A pack designed for commuting will feature a special compartment for a laptop. You'll also want one that offers some organizational compartments, so you can store your writing utensils, other office supplies, and important documents. A pack with a padded back panel can work to prevent items in the pack from poking you in the back. If you cycle to and from work, you might want to look for a model with features that are cycling specific, such as a blinker attachment or bungee helmet clip.
How to Pick Out the Right Daypack
Here are some of the main factors you'll want to consider before you choose a travel bag:
Capacity: Twenty to thirty liters is the ideal capacity for a traditional daypack, although you can find models that run as small as fifteen liters or as big as forty liters.
Ventilation: Technology has come a long way since the first daypack which came out in the late 1960s. Those past daypacks were heavy, sturdy, and hard to wear in the summer months. These days, manufacturers have added structured and ventilated back panels. This type of increased breathability will allow you to wear your daypack any time of the year, without sweating to death.
Tensioned back panel: Many of these new packs also feature a tensioned back panel system. This system consists of a rigid mesh panel that rests against the frame and the back and works by pushing the load away from the back slightly, which provides airspace. However, keep in mind that this type of design can affect the pack's capacity. The result of this design is a constant flow of air behind you. But because the weight of the pack isn't situated close to the body, there's sort of a trade-off. When filled to capacity, the pack can start to pull you backward.
Features or a Lightweight Design
Some packs feature a simple design with a goal of keeping the overall weight of the pack down. Other packs are loaded with all the bells and whistles you could want, but the pack itself is much heavier than a long-distance hiker may want. When choosing between weight and features, the trick is to figure out what your needs are and how much weight you're willing to carry. Keep in mind that regardless of how little or how much you put in your pack, you'll always have to haul around the base weight of the pack.
Panel Loader or Top Loader
Daypacks are offered in a couple of different loading styles: panel or top. The top-loading pack is usually more simplified and lighter. This design is a better option for backpacking because it allows all the gear to be stored in a single large compartment with easy access. This type of daypack is perfect for light and fast ascents. Additionally, the closures on a top loaded pack are considered more durable than standard zippers.
The panel loader pack often features several compartments that can be easily accessed through a curving zipper. This type of bag usually has more organizational features, which makes it easier to use once it's fully loaded. These packs are also considered more versatile and are designed for a variety of activities.
Waterproofing Protection
Not every daypack is made out of waterproof material, however, some companies also sell a rain cover separately. If you plan on going for a hike in rainy weather or high humidity, then you might want to keep your eye out for a waterproof pack or a model that's compatible with a rain cover.
Sizing a Daypack
Once you've decided on the attributes you want your pack to have, the last step should be determining the fit. For ultimate comfort, the pack should place most of the weight close to your hips. Because of this, it's important that the travel pack you buy fits your torso. Many packs are only available in a single size. While for some activities, the size won't matter much, it's still important to consider.
For backpacking, getting the perfect fit is crucial. So, make sure you measure the length of your torso. To do, you'll need a flexible measuring tape. A stiff measuring tape won't provide an accurate measurement.
You'll also want to measure your hips. While hip sizing isn't as important as torso length, it can be helpful when you're shopping for a pack with an interchangeable hip belt. A hip belt that fits well should sit about one inch above the latitude line.
How to Adjust Your Pack
Not all daypacks come equipped with adjustability features, but some are. It's important to adjust your pack each time you wear it. Double check and ensure that the weight is evenly distributed and comfortable on your body. You can begin adjusting your pack by loosening the hip belt and all the straps.
You should start off by adjusting the hip belt. Begin by unbuckling it and tighten it up slowly. The belt should straddle your hips. The padded section of the belt should be evenly centered.
Next, adjust the shoulder straps. By correctly adjusting the shoulder straps you'll be able to keep the pack closer to your body, which will prevent you from carrying most of the weight on your upper back. The strap's anchor points should rest a couple of inches below your shoulders.
How Load Lifters Work
Some models of packs will also come with load lifters, which can also reduce pressure on your shoulders. Load lifters will suck the daypack into your back, instead of pulling weight off your shoulders. Make sure you tighten load lifters gently, just keep in mind that overtightening them can also create a gap between the shoulder straps and the shoulders.
Sternum
You'll find that many daypacks feature an adjustable sternum strap that can help to evenly distribute weight and take some of the load off your back. These straps work by pulling the shoulder straps inward. This strap can be tightened and buckled for the perfect fit, just make sure that your arms are able to move freely.
Stabilizer Strap
In order to make sure the weight of your load is evenly distributed you're going to want to tweak a few things. While the back isn't going to be happy with any added weight attached to it, adjusting your pack can help to prevent strain and even serious injuries, which will make hauling your pack around an altogether more pleasant experience.
The pack you buy might come equipped with a stabilizer strap, which can be found on either side of the hip belt. These straps will allow you to draw in the pack even closer to the body, for improved load stability. You'll also be able to loosen the tension in the shoulder straps slightly, in order to ensure that the hips are what will be carrying most of the weight instead of your back.
Other Daypack Uses
Most people find these packs appealing because they're so versatile. There are few other types of backpacks on the market that are able to easily transition from the office to the outdoors. Basically, you can take this pack with you anywhere. Use it as a carry-on bag for your next trip, use it at the office, wear it while you're cycling, or take it along for a serious hike in the backcountry.
Pricing
Of course, a pack with a lighter capacity, and fewer features will come with a lower price tag, while a pack equipped with all the bells and whistles can cost more than what you were planning on spending. But take our word for it, when you're in the backcountry on a long camping trip or hike, you need a sturdy, lightweight, durable pack you can depend on, so ultimately, the higher cost is definitely worth it.
Final Thoughts
As you can see, not only are these bags best described as very versatile, but their simple, lightweight design and the wide range of customization options allow you to enjoy a perfect fit. While size and style will definitely matter in your search for the right pack, ultimately, choosing a pack based on the type of activity you'll use it for the most will be the determining factor.
We hope our buying guide and our reviews of the best travel daypacks has helped you to narrow down your choices to find a model that works best for you, your traveling needs and your budget. Each of these packs has something special to offer whether it's lower pricing, more storage compartments, or adjustability. Overall, we're confident that you'll be able to find the exact pack you've been searching for in our top five list.