OutdoorsHabit.com is a participant in the Amazon Services LLC Associates Program, an affiliate advertising program designed to provide a means for sites to earn advertising fees by advertising and linking to Amazon.com<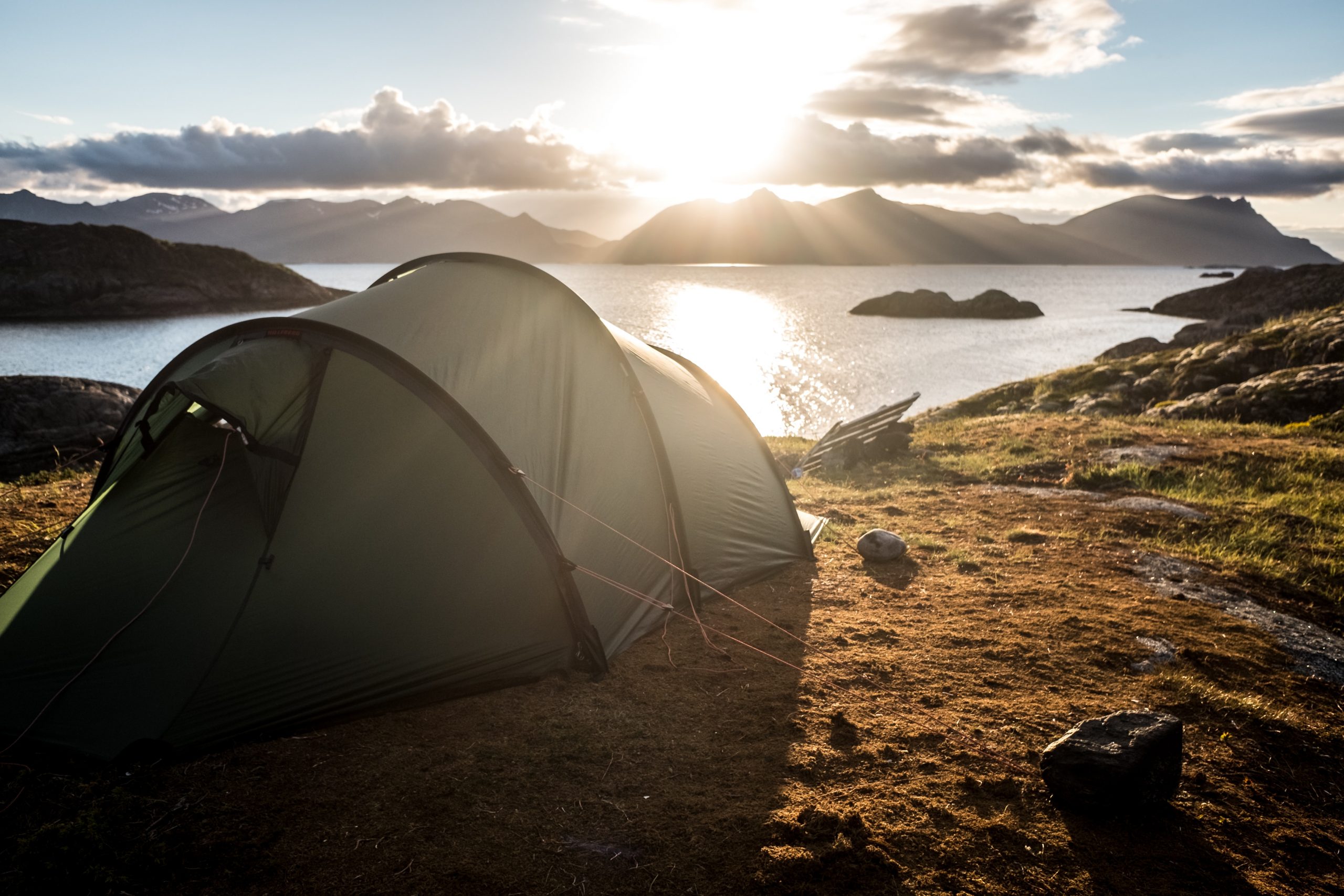 When searching for a good air mattress,  people's first concerns are usually comfort and air leakage. No one likes waking up to a deflated air mattress, or worse, having their guests wake up to find themselves almost sleeping on the floor!
Practicality and quality are the two key features in air mattresses. In our search for the best air mattress in the market, we looked for durable, comfortable, and flexible ones.
Therefore, in this article, we'll review the SoundAsleep Dream air mattress and discover why it's one among the most purchased.
Read on to find more about the mattress's features, how to set it up, and what its upsides and downsides are.

Overview and Features
The SoundAsleep Dream mattress has a lot of interesting features, one of the most efficient is its comfort coil technology. It's a double high mattress with a flocked waterproof surface that improves your sleeping quality and comfort. The mattress is made of PVC, which is a puncture-resistant material.
Within the mattress, there's a one-click electric pump for easy inflation and deflation. Moreover, it comes with a nylon carry bag for storage. You don't have to worry about ways of storage anymore!
Comfort
The SoundAsleep Dream mattress is designed with comfort coil technology. The queen-size one has around 40 internal air coils for balancing the spread of air through the mattress. This technology provides you with a supporting and comfortable flat sleeping surface, as well as helping the mattress stay in shape and firm for a long while.
Regarding the surface, the mattress has a flocked top that gives a cushiony nice feeling and keeps any bedsheets held without sliding or moving. The SoundAsleep mattress is designed to be of double-height to give you the feeling of sleeping on a traditional bed mattress.
The non-slip bottom of the mattress ensures its stability and so prevents the mattress from sliding and moving while you're asleep.
Design
The mattress is available in 4 sizes: twin, twin XL, queen, and king. It weighs 14 pounds (the twin size) with dimensions of 73×38×18 inches when inflated, while the queen-size's dimensions are 78×58×19 inches.
The top of this air mattress is a multi-layered waterproof top that makes it durable and comfortable and helps keep it clean.
The 15-gauge puncture-resistant material keeps your mattress clean and long-lasting. It has a place for internal cord storage where you can put in your cord after pumping, which is a neat and safe quality addition for you not to have the cord lying around after usage.
However, the cord is relatively short and may force you to pump your mattress very near to the socket till it's fully inflated, which isn't our favorite thing about it.
As air bed mattresses are essentially made for short-term usage, the SoundAsleep company provides a nylon carry bag to make your mattress portable and easy to store.
Materials
Though PVC gives the mattress its puncture resistance quality, it's considered harmful to the environment. Still, the company's product description entails it's using an eco-friendly PVC. We're a bit skeptical about that.
The mattress can also hold up to 500 lbs (the queen-size weight limit) which means it's highly durable and can take 2 people.
The air coils also make it comfortable all the time when fully inflated. Be aware that the waterproof surface doesn't mean that exposing the mattress to water is safe because the built-in electric pump is prone to damage in case exposed to water.
Setting Up
The easy set-up process is what makes the SoundAsleep Dream mattress beloved by many customers. Its one-click internal pump makes it so easy to inflate and deflate in no time. Both steps take less than 4 minutes!
The mattress is likely to stay inflated for days while being in shape, which is a rare quality in air mattresses. Moreover, when deflating, no manual pressing is needed to let the air out.
To inflate the mattress, you just have to plug in the cord and turn the pump toggle to the inflating-word side and leave it to the pump. After you're done, you unplug the cord then place it in the storage part and that's it. You follow the same process when deflating.
It's important to be aware that for first-time usage you need to inflate and deflate the mattress a couple of times to allow it to stretch evenly.
Also, when keeping the mattress inflated for a couple of days, make sure you top it up with 10 to 15 seconds of air to help keep it firm and comfortable.
What Is SoundAsleep Dream Mattress Good For?
If you're looking for an occasional, convenient, and firm air mattress this one will be suitable for you. It serves very well indoors and also saves lots of space as you can store it easily right after you're done using it.
This mattress however isn't suitable for constant usage and outdoor activities. Turning an air mattress into your permanent one is likely to shorten its lifespan and wear it out fast. Air mattresses are most suitable for short-term use.
Moreover, the design of the SoundAsleep mattress isn't made for outdoors because the pump needs to be plugged to work. The surface of the mattress also doesn't fit on harsh or rocky camping grounds.
Pros
Easily and fastly inflated and deflated
Has a built-in pump
Needs no extra equipment
Durable and long-lasting
The comfort coil technology keeps it comfortable and firm
The manufacturer provides a one-year warranty
Puncture-resistant
Has a waterproof surface
Easy to carry and store
Remains firm overnight and for days
Doesn't slip or slide when sleeping on it
Cons
Not the best option for camping and outdoor activities
Not suitable for everyday use
The surface may be firm for some people
The warranty doesn't cover the everyday usage of the mattress
Has a short cord
SoundAsleep Dream Mattress Conclusion and Rating
Outdoors Habit.com Product Rating:
The SoundAsleep Dream mattress is one of the easiest mattresses to set-up and use. Its comfort coil technology and the flocked up top keep it comfortable and in shape. It's also long-lasting due to its waterproof and puncture-resistant materials.
The short cord and the lack of outdoor usage can be an obstacle. However, it still functions as a durable and efficient mattress. We'd confidently recommend it for a good night's sleep!
It's definitely in the list of the best air mattresses for camping and we gave it four stars out of five.
Check Price