OutdoorsHabit.com is a participant in the Amazon Services LLC Associates Program, an affiliate advertising program designed to provide a means for sites to earn advertising fees by advertising and linking to Amazon.com<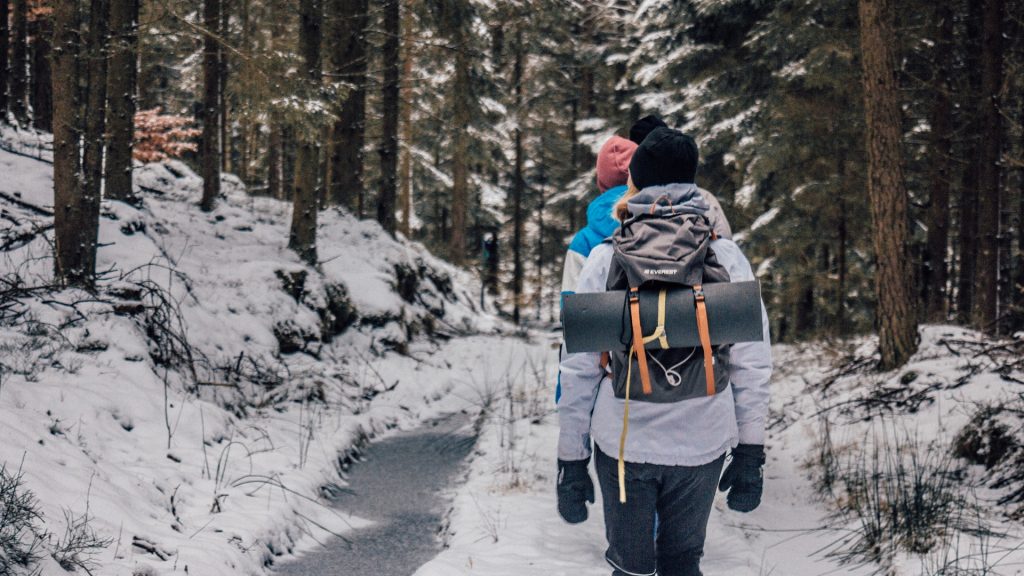 The Bug by Petzl is best described as an incredibly comfortable climbing pack. For its volume, it's very easy to pack and does a great job of carrying all the essential gear you need for an intense climb. However, it does lack in some areas, and it's also considered one of the heavier climbing packs on the market.
Considered highly adjustable, the climber can easily get the perfect fit, while the compact design is said to be perfect for improved mobility during a climb.
Both the sides and the bottom of the pack have been lined with a type of high-tenacity material that's designed for improved durability.
This model is also available in two color options: orange or gray.
While it may not be able to compete with some of the higher priced climbing packs, what it does offer is adjustability and functionality, which is exactly what you need in a climbing pack that will help you get where you need to go.
Overview and Features
This daypack may not come equipped with any standout features, but it's still a solid contender. It does, in fact, come with most of the basic features you'd want in a durable climbing and hiking pack, and it's obvious that the manufacturer designed this pack with comfort and durability in mind.
In terms of weight, this pack comes in at eighteen ounces. There are no detachable compartments, so the climber will be stuck with this weight.
Additionally, the included hit belt is not removable. The back panel is well-padded and provides much-needed added support.
The pack offers a rugged base and a main external zipper that isn't as tough as we'd like. However, there's a flap that covers the zipper, which provides some extra protection.
The compression straps are equipped with medium sized, oddly shaped buckles that are easy to adjust.
The features the pack does offer are reasonable. It has a larger zippered internal pocket where you'll find a key clip and one exterior pocket that's a decent size, but it can be hard to access when the pack is at capacity. On the back of the pack, you'll find the topo pocket, which you can use to store personal items or the shoulder straps.
This pack comes equipped with a basic hydration system, back lacks a clip or loop to use to secure the top of a hydration reservoir. This lack of added protection means there's nothing preventing a hydration reservoir from flopping out or folding over during a climb. When a bladder is folded over it can end up affecting the water flow or it can even cut it off altogether.
The pack doesn't come with dual haul loops; however, you can use the top loop of the daisy chain to back up the main haul point. Another option to streamline hauling is to tuck the shoulder straps into the pocket in the back panel. While the pack is somewhat streamlined, it can still get hung up on the compression straps.
The sternum strap is easy to adjust, so you can take a lot of the weight off your back.
Capacity
The Bug features an eighteen-liter capacity, which is contained inside a rectangular shape, so packing is pretty easy. Additionally, you can also easily access most of your possessions, even items that have been packed at the bottom. This pack will work well on multi-pitch routes, for a half day trip, but it's not quite big enough for longer journeys.
For use as a half day pack, it's bulkier and heavier than some climbers would like. But it can easily double as a carry-on bag or a laptop pack that you can use when commuting to and from work. So, it scores well in terms of versatility.
Using the included daisy chain, you can easily attach a mountaineering ax to the pack, but you'll find that attaching ice tools can be a bit trickier. When it comes to the buckles, they're definitely not designed as very glove friendly.
Complemented by a couple of compression straps, the top rope handling strap offers one of the leading rope containment solutions on the market.
Comfort and Durability
The slightly curved shoulder straps combined with the basic rectangular shape doesn't exactly scream ergonomic design. However, most climbers will enjoy using this pack during an intense climb. It can also be a comfortable pack to use when you're hiking in the backcountry.
Part of the pack's high weight is due to the back panel's extra padding, which greatly improves the pack's overall comfort.
Where this Daypack Excels
Obviously, this pack is best used as a climbing pack, but it will also work well for short day hikes, as a carry-on when traveling, or even as a commuter pack if you prefer to cycle to and from work.
As you can see, the pack is a great choice for a number of applications. It's maneuverable and small enough for intense climbing, and it can expand so you can stuff enough gear in it for a day of exploration. If you're searching for a daypack that works as well outdoors as it does indoors, then you'll definitely want to give the Bug a second look.
Pros
Durable
Plenty of storage
Highly adjustable
Decent capacity size
Incredibly comfortable
Cons
Not large enough for longer climbs or hiking trips
For some, the pack is too heavy.
If you're looking for a lighter daypack, we recommend checking out the Osprey Packs Daylite Plus Daypack, which has been rated as one of the best daypacks for travel on the market for a number of reasons.
Petzl Bug Climbing Daypack Conclusion and Rating
Outdoors Habit.com Product Rating: (4/5)
This Petzl pack is reasonably priced, durable, and you'll be able to pack it with more gear compared to other bags in this price range. Incredibly comfortable, and equipped with a better than average feature set, the Bug is a great choice for shorter trips or climbs but it doesn't offer the type of capacity you'll need for a few days on the mountain. Overall, it excelled in a number of areas such as comfort, durability, and versatility, so we gave this bag a rating of four out of five stars.
Check Price
Summary
Reviewer
Review Date
Reviewed Item
Petzl Bug Climbing Daypack
Author Rating