OutdoorsHabit.com is a participant in the Amazon Services LLC Associates Program, an affiliate advertising program designed to provide a means for sites to earn advertising fees by advertising and linking to Amazon.com<
If you're gearing up for a backpacking trip, the last thing you want to worry about is being out of shape.
But before you hit the trails, there are some things you can do to get in shape and make your trip more enjoyable. This blog post will outline a few fitness tips to help you get ready for your next backpacking adventure!
How to increase my stamina for hiking?
One way to increase your stamina for hiking is by doing cardiovascular exercises such as running or biking.
These activities will help to improve your overall cardiovascular health and endurance, which will, in turn, help you to hike for more extended periods without becoming fatigued. Another way to increase your stamina for hiking is by strength training.
This can help build up the muscles in your legs and back, allowing you to support your body weight better when hiking up hills or carrying a heavy backpack.
Finally, be sure to eat a healthy diet and stay hydrated while hiking, as this will also help to improve your stamina.
Is hiking a good way to lose weight?
Hiking is often a gentle, low-impact activity, but make no mistake – it can be a great workout. In fact, hiking is an excellent way to lose weight and get in shape.
The key to making hiking work as a workout is to find a trail that offers a challenging uphill climb. Your starting position is a key factor, and hiking should be done in proper form to get maximum benefit.
This type of hike forces your body to work hard to move forward, resulting in an increased heart rate and calorie burn. And because hiking takes place outdoors in scenic surroundings, it's also a great way to boost your mood and relieve stress.
So if you're looking for a fun and practical workout, put on your hiking boots and hit the trail.
The ten Best Exercises to Get in Shape for Hiking
Before trip planning, you must strengthen the core muscles through basic exercises and get the maximum benefit from a multi-day hike. Here are some weight training exercises for mountain climbers:
Walking

Jogging

Swimming

Cycling

Yoga

Pilates

Barre

 HIIT

Weight Lifting

Functional Training
If you're new to exercise, start with a slow pace and gradually increase the intensity as you build up your fitness level.
You can also vary your walking routine by changing the terrain – try walking uphill or on a hiking trail to challenge yourself. All the exercises are helpful, but you must know the right and left foot placement.
How long does it take to get into shape for hiking?
If you've never been hiking before, you might be wondering how long it will take to get into shape.
The good news is that you can be ready to hit the trails in no time with a little preparation. Here are a few things to keep in mind as you start training for your first hike.
First, it's essential to build up your endurance. Try to walk for at least 30 minutes each day if you can.
If you can't fit that much time into your schedule, even a 20-minute walk will help. Just remember to take it slow and focus on your breathing. It also improves the upper body strength and standing position with definite feet shoulder-width.
 You should also try to include some hill work in your training, even if your planning hike isn't particularly mountainous.
This will help prepare your legs for the uphill sections of the trail. Keep a neutral position within a straight line with step-ups as it helps in elevation gain.
Second, it's essential to strengthen your core muscles. Hiking can be tough on your back and shoulders, so having strong abdominal and leg muscles will help keep you comfortable on the trail. Try incorporating some basic strength-training exercises into your routines, such as sit-ups, lunges, and squats.
10 ways to get in shape for hiking
Get a physical checkup. Talk to your doctor before starting any new fitness routine, especially if you have any health concerns.
Start slow and gradually increase your activity level. If you're new to hiking, begin with short hikes on relatively level terrain.
Increase the intensity of your workouts as you get in better shape. Once you're comfortable hiking for more extended periods, add some hills or other challenging terrain to your routes.
Incorporate strength training into your overall fitness routine. Strong muscles will help you hike faster and farther with less fatigue.
Pay attention to your diet. Eating healthy foods will give you more energy for hiking and help your body recover quickly after workouts.
Get proper hiking gear. Make sure you have a good pair of hiking boots and the appropriate clothing for the weather conditions you'll be hiking in.
Stretch before and after your hikes. This will help prevent injuries and muscle soreness.
Stay hydrated. Bring plenty of water on hikes, and drink regularly even if you're not thirsty.
Take breaks as needed. If you start to feel tired, take a break to rest and recover before continuing on your hike.
Listen to your body. If you experience any pain or other unusual symptoms, stop hiking and seek medical attention if necessary.
How long does it take to train for backpacking?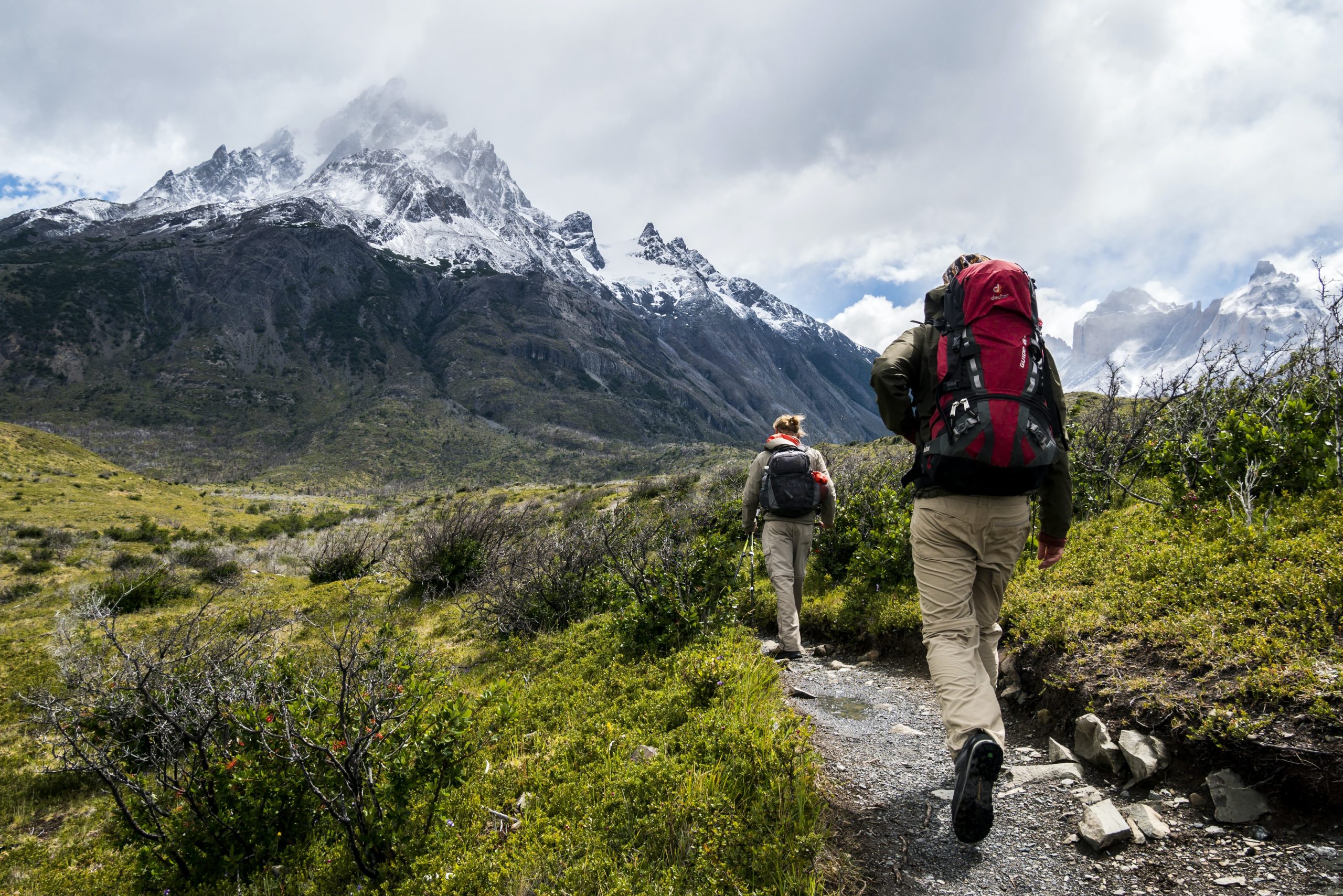 Backpacking is a great way to see the world and get some exercise, but it's not something you can just jump into without any preparation. Depending on your fitness level and experience, it can take anywhere from a few weeks to a few months to train for a backpacking trip.
 If you're new to hiking, start by taking short day hikes and gradually increasing the distance and elevation.
You should also make sure to pack a few extra pounds in your backpack to get used to carrying a heavy load.
As you get closer to your trip, start doing some multi-day hikes to get a feel for what it will be like to hike for multiple days in a row.
With a little bit of training routine and preparation, you'll be ready to tackle even the most challenging backpacking trails.
Conclusion
So, if you are looking to hike the Appalachian Trail or some other great backpacking destination this summer, be sure to heed our warnings and start getting in shape now. Remember that it is always better to be safe and well-prepared than sorry.
With a little bit of effort now, you can avoid any unnecessary pain or injury down the road and have an amazing time on your trip.
Also, read our guide:
The Best Travel Daypack for Your Trip Reviewed and Compared: Ultimate Guide 2022 Edition